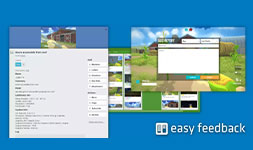 Bug reports, one click away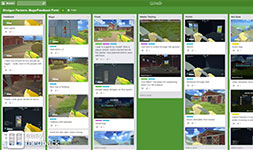 Detailed reports sent to Trello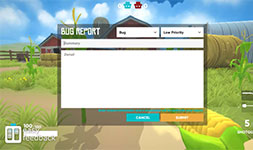 Customizable to your game's needs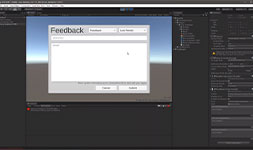 Quick & Easy Setup in Unity

Gecko
Simple to use, extremely valuable!
It's actually revolutionized our bug tracking process -- it's effortless for players to submit bug reports, and all the info we need is right there on each Trello card. Just tremendously valuable!

Nightcap_David
Essential! Absolutely Amazing!
This is by far the most valuable asset I've gotten off the Asset Store! It is very easy to install and setup.

Laessnb
Outstanding asset
This is a truly awesome piece of work. It keeps surprising me with clever touches when it comes to its feature set and its extensibility.

Jon Buresh
Everything you'll need
This asset was super simple to integrate and brings your testing to a whole new level. No need to build any backend tech yourself. It's simple for the users and simple for the developer.

JeffWeber
Works great!
Using this tool for feedback has been very smooth. No issues at all!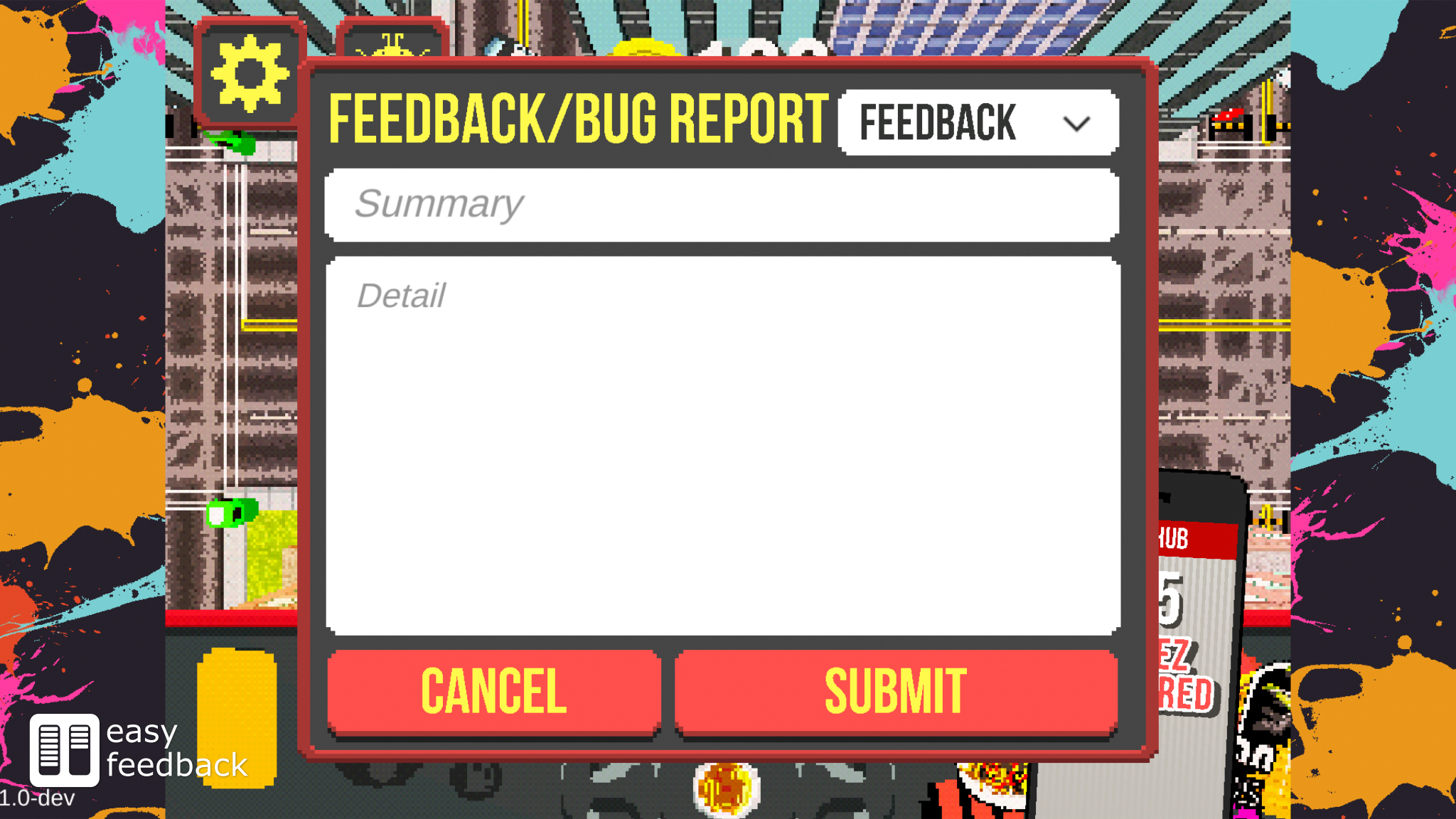 What is Easy Feedback?
Easy Feedback streamlines bug reporting and player feedback in your Unity game by bringing it directly to you!
Detailed feedback and bug reports are submitted from in-game with just the tap of a button. With Trello, these reports are easily accessible and organized to your liking! Easy Feedback is very easy to setup and deploy, saving you development time, and getting your players' feedback to you as soon as possible.
How does it work?
When a player submits a report, it is categorized and directed to a list in your Trello board based on the type of feedback. Important metadata is included along with the report. This includes: a screenshot taken the instant the Feedback Form is opened, system information (OS, CPU, GPU, etc.), quality settings (resolution, quality level, etc.), and a log of all messages, warnings and exceptions since the last report.
All of this information is formatted with markdown on Trello so that it can be easily read, letting you focus on your game.
Supported Platforms
Please feel free to contact us if your target platform isn't listed, it's probably already supported!
macOS / Windows / Linux
Android / iOS
WebGL
Nintendo Switch
PS4 / PS5
Xbox